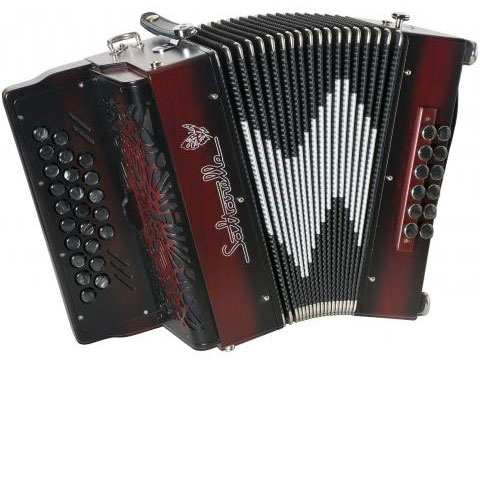 This accordion was made according to the specifications of Mrs J...
It is based on the original Luchta accordion. The layout of the left hand side has been modified. It features hand-made binci reeds and the Inferno finish with it's typical red to black painting the silver bellows, and the black buttons.
nb : The Inferno painting is also available in blue and green.